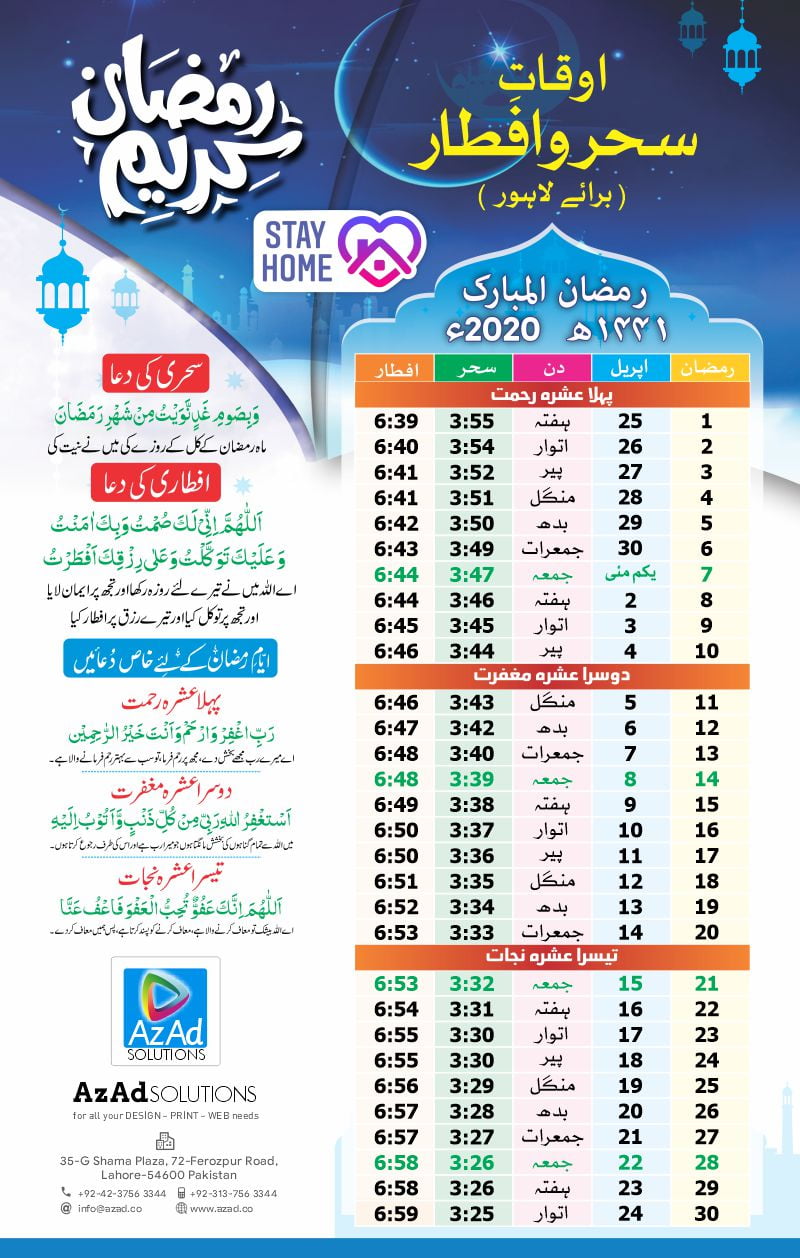 Ramadan Calendar 2020 for Lahore Pakistan is here to know Sehri and Iftar Time so you can get prepare for the holiest month of Ramadan.
WHY SHOULD YOU STAY HOME?
COVID-19 is spreading, and you may not know you're infected until you've already infected others. Some individuals in our community are more vulnerable to COVID-19, and we need to do our part to keep them safe and stop the spread.
By staying at home, you're doing your part to confront this pandemic and minimize community spread of COVID-19. 
Stay home to protect yourself, your loved ones, your neighbors and our community. 
Stay home to protect our frontline workers and give them a fighting chance to beat this disease. 
Health professionals say staying at home means avoiding playdates, sleepovers, bars, restaurants, parties or houses of worship. 
The bottom line? Stay home. Save lives. Maybe your own. Every one of us is safer at home.