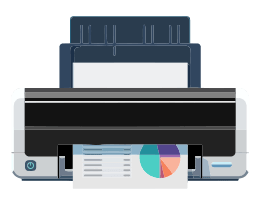 Well Executed Design Ensures Clear Communication
Translate and adapt your print and digital content, including complex graphics and diagrams to maintain the original visual impact.
Desktop publishing (DTP) is the creation of documents & items on a personal computer & a printer.
Desktop publishing is exclusively used for print publications. Desktop publishing software can generate layouts and produce typographic-quality text and images comparable to traditional typography and printing. Desktop publishing is also the main reference for digital typography. This technology allows individuals, businesses, and other organizations to self-publish a wide variety of content, from menus to magazines to books, without the expense of commercial printing.